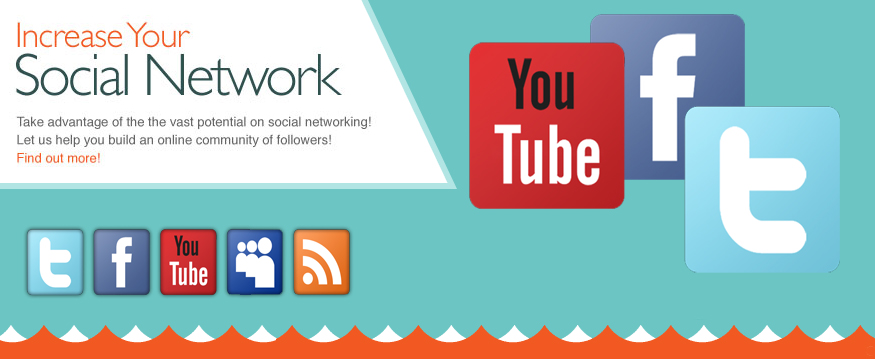 With our social media management services, we will create and help you manage your social media following on several social media sites including Facebook, Twitter, LinkedIn, YouTube, Flickr etc.
There are also other smaller social networking sites specific to different groups, that aren't as well known, but still widely used.  We will help you to get set up with these, as well.
This will include branding your social media sites to match and run parallel to your existing websites and many other forms of keeping your fans or followers interested in your service and attracting new ones in the process.
Social media services have a strong impact on your search engine ranking. They also help to establish credibility and gain trust in your customers.
Please Contact us today to learn more about our social media management services.